Technical details dhs-MicroCam®
The ultra-compact dhs-MicroCams® – with a CMOS sensor, various resolutions and sensor sizes, and the latest pixel technology – is ideally suited for optimum visualisation in microscopy and macroscopy.
The C-mount adapter can be used to connect them to all commercially available microscopes, macroscopes, endoscopes and lenses.
The large and fast live image is transferred quickly via the USB 3.0 interface; connecting cables are included.
The direct link to the dhs Image Data Base allows the use of live image functions such as:
Live image comparison
Overlay displays
Timer-controlled interval shooting
Using the dhs software module Image Acquisition, additional parameter settings can be made directly during image capture.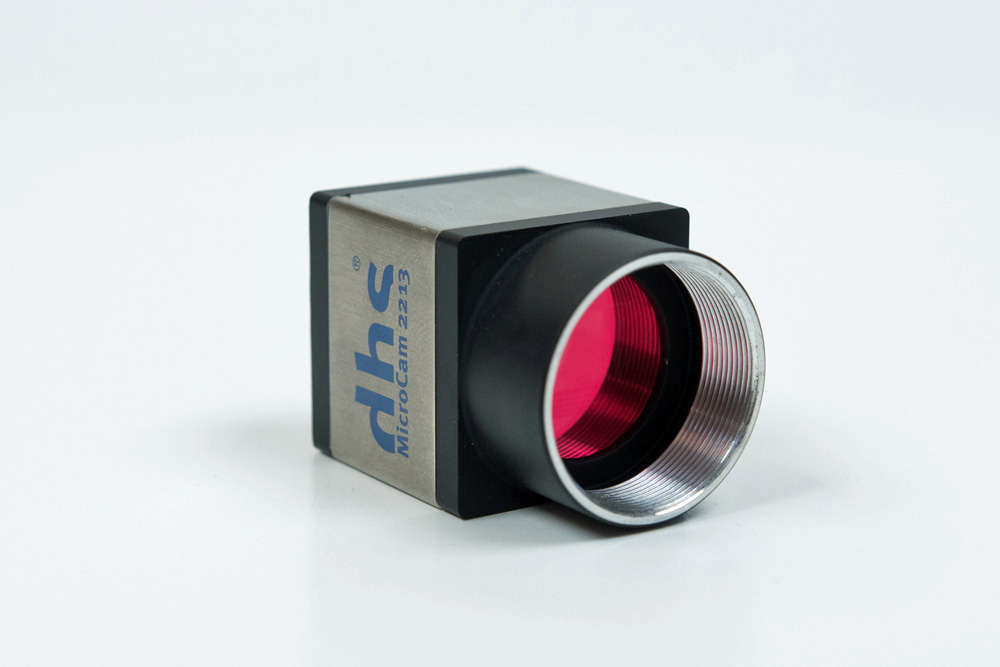 dhs-MicroCam® 2213 CMOS
1/1.2″ CMOS sensor
16:9 image aspect ratio
2.23 megapixels
161 fps frame rate
Ideal for viewing on a monitor, low-noise, long exposures up to 30 s. possible.
Detailed information can be found in our data sheet
| | | |
| --- | --- | --- |
| | Digital microskop cameras (PDF, 204 kb) | Download |